Sea of Lies: Mutiny of the Heart Walkthrough 13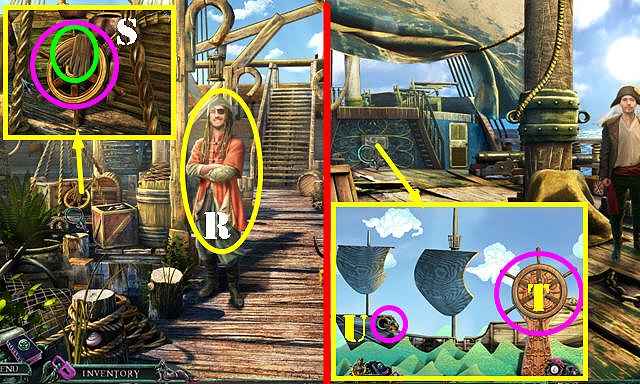 Follow our crystal clear walkthrough and helpful tricks to get you through the rough spots!
Click the button to download full walkthrough.
Talk to Willy (R).
Take the GLOVES and SHIP'S WHEEL (S).
Go forward.
Place the SHIP'S WHEEL (T) and the ANCHOR (U) on the ship to activate a puzzle.
Drag the pieces up and down to form this image (V).
Take the MAP PIECE 6/6 (W).
Give the 6 MAP PIECES, COMPASS, and SEXTANT to the Navigator to receive the MAP and the CABIN KEY (X).
Use the CABIN KEY on the lock and enter the Ship Cabin (Y).