Sable Maze: Norwich Caves Walkthrough 3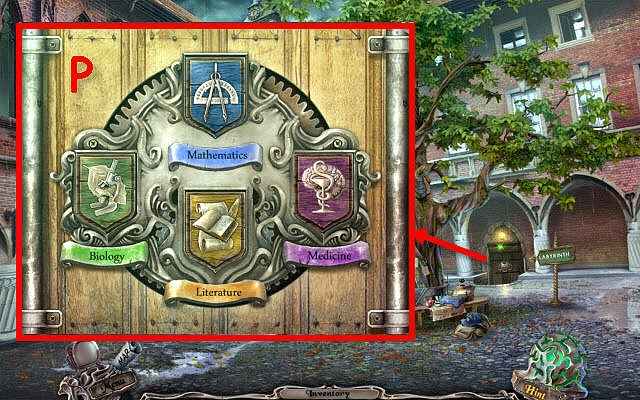 Follow our crystal clear walkthrough and helpful tricks to get you through the rough spots!
Click the button to download full walkthrough.
Place the MATHEMATICS SHIELD, LITERATURE SHIELD and MEDICINE SHIELD in their matching slot (P).
Enter the cellar.
Select the papers; take the FACE TOKEN 1/3 (Q).
Place the PHOTO FRAGMENT on the box; take the KNIFE (R).
Take the STUDENT PHOTOS 1/3 (S).
Go left.
Select the monitors twice (T).
Examine the desk to access a HOP (U).
Play the HOP.
You receive BUILDSON'S CARD (V).
Go to Hudson Hall.