Sable Maze: Norwich Caves Walkthrough 19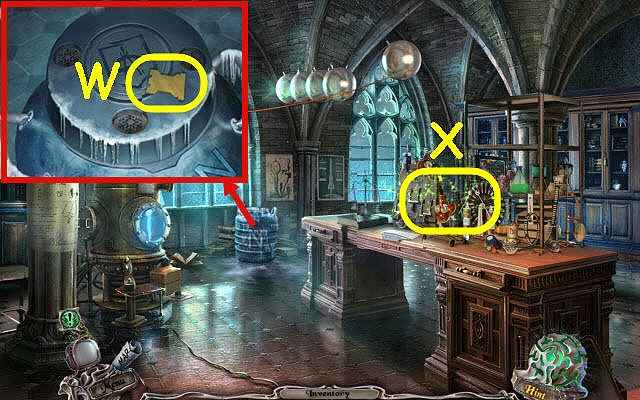 Follow our crystal clear walkthrough and helpful tricks to get you through the rough spots!
Click the button to download full walkthrough.
Take the KEY (W).
Examine the desk to access a HOP (X).
Play the HOP.
You receive a BATTERY (K).
Back out.
Place the BATTERY on the controls; push the up button (L).
Place the TRACING PAPER on the chalkboard. Use the PEN on the paper to get INSTRUCTIONS (M).
Use the KEY on the chessboard. Take the CHESS GAME (N), AUDIOTAPE (O) and CHESS PIECE (P).
Place the AUDIOTAPE on the RECORDER (Q) and take it.
Back out.