Sable Maze: Norwich Caves Walkthrough 15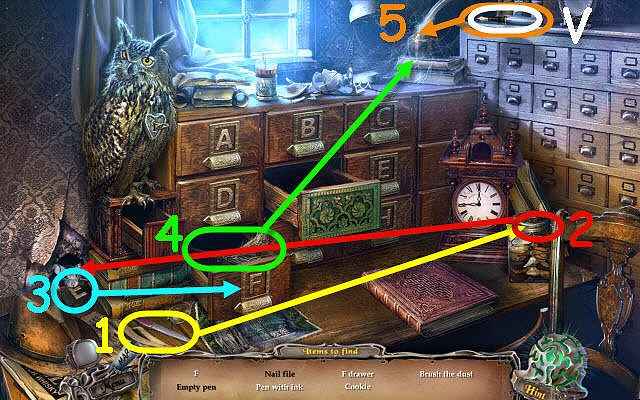 Follow our crystal clear walkthrough and helpful tricks to get you through the rough spots!
Click the button to download full walkthrough.
Play the HOP.
Find and use the items in the order listed.
You receive the PEN (V).
Use the HACKSAW on the chain (W).
Examine the door panel to trigger a puzzle (X).
Arrange all the books in a row.
Move the books to the center bar in the order marked (1-5).
Go through the secret door.