Sable Maze: Forbidden Garden Walkthrough 3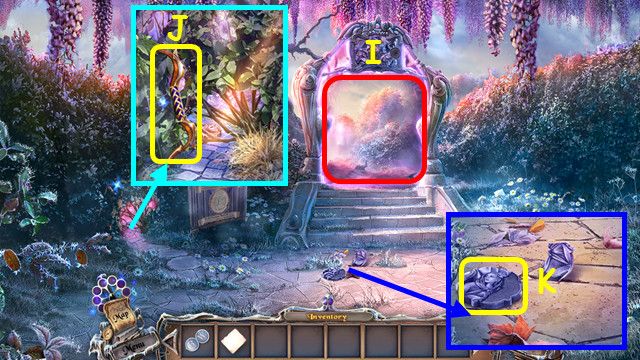 Follow our crystal clear walkthrough and helpful tricks to get you through the rough spots!
Click the button to download full walkthrough.
Try the gate (I).
Move the branches and take the BOW (J).
Take the first ARCH-TILE PART (K).
Walk down twice.
Take the BROOM, select the hat, and take the ERMINE (L).
Place the MAILBOX HANDLE (M).
Take the KEY (N).
Use the ERMINE to take the BAG (O).
Open the BAG; take the note and SMELLING SALTS.
Select Father (P).
Take the book and COAL (Q).
Use the SMELLING SALTS (R).
Take the THRONE-ROOM KEY (S).
Take the CHALK (T).