Riddles of Fate: Wild Hunt Walkthrough 12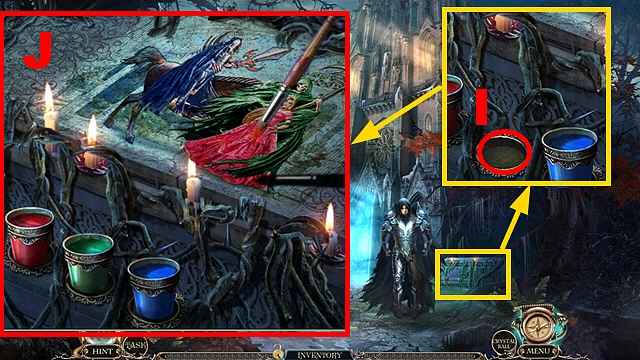 Follow our crystal clear walkthrough and helpful tricks to get you through the rough spots!
Click the button to download full walkthrough.
Put down the PAINT (I).
Play the mini-game.
To solve this puzzle (J), paint the grave correctly with the brush.
Play the HOP.
You receive the ANGEL (K).
Put the NET into the water (L) to acquire the WRENCH and the GRIFFIN.
Go to the Archive.
Remove the bolt with the WRENCH (M); take the HORSESHOE (N) and the HARPY (O).
Go to the Armory.