Riddles of Fate: Into Oblivion Walkthrough 4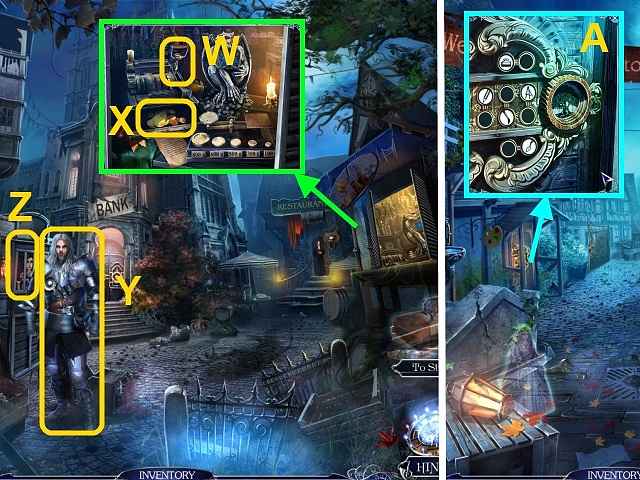 Follow our crystal clear walkthrough and helpful tricks to get you through the rough spots!
Click the button to download full walkthrough.
Use the REGISTER HANDLE on the register (W); pull the handle.
Take the MONEY (X).
Give the MONEY to the guard (Y); talk to Queen Olivia (Z).
You receive ANNA'S RING and the TRINKET.
Walk down.
Place the TRINKET in the lock for a mini-game (A).
Solution (B).
Walk left.
Talk to the artist to receive the EXCLUSIVE INVITATION (C).
Take the MASK (D).
Go to the Square.
Give the EXCLUSIVE INVITATION to the host (E).
Walk forward.