Riddles of Fate: Into Oblivion Walkthrough 3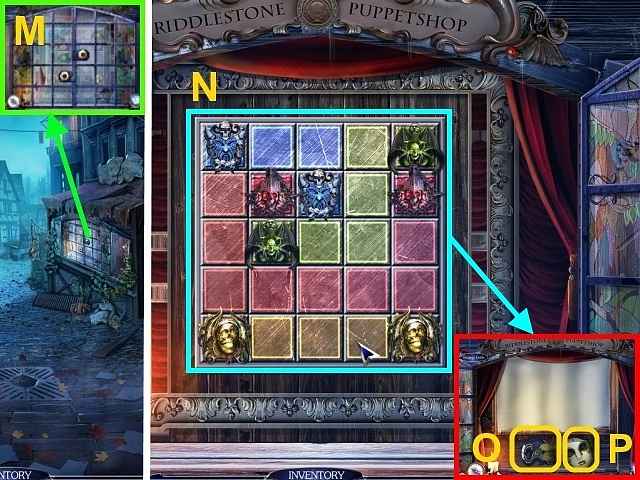 Follow our crystal clear walkthrough and helpful tricks to get you through the rough spots!
Click the button to download full walkthrough.
Use the WRENCH on the nuts (M) for a mini-game.
Solution (N).
Take the WIRE CUTTERS (O) and the MASK (P).
Go to the Square.
Use the WIRE CUTTERS on the wire (Q); open the shutters.
Take the CLOCK CLUE (R).
Walk down.
Place the CLOCK HANDS next to the broken clock (S).
Press the broken clock twice; use the WRENCH on the bolt to take the COG (T).
Take the TROWEL (U) and use it on the dirt.
Take the REGISTER HANDLE and LOCK PART (V).
Walk forward.