Riddles of Fate: Into Oblivion Walkthrough 10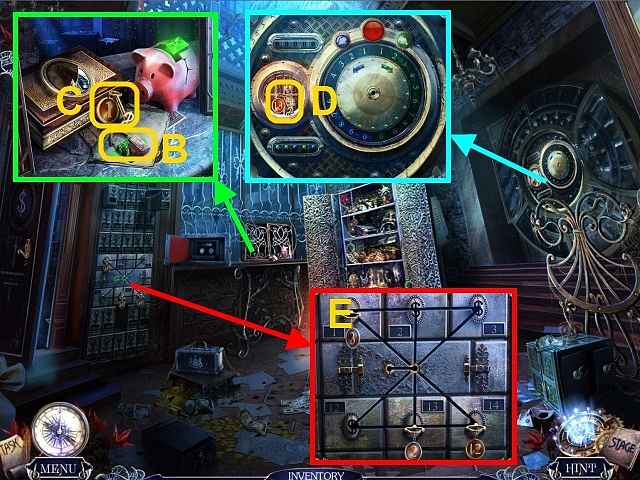 Follow our crystal clear walkthrough and helpful tricks to get you through the rough spots!
Click the button to download full walkthrough.
Use the ACID on the lock (B); open the grate.
Take the NUMBERED KEY (C).
Take the NUMBERED KEY (D).
Use the 3 NUMBERED KEYS on the safety deposit boxes for a mini-game (E).
Follow steps 1-8 to solve.
Take the KING FIGURINE (F).
Use the PAPERWEIGHT to break the piggybank; take the EMERALD (G).
Walk left.
Place the KING FIGURINE on the drawer (H); take the PUPPET PART (I) and COAT OF ARMS (J).
Place the COAT OF ARMS on the globe for a mini game (K).