Revived Legends: Road of the Kings Walkthrough 9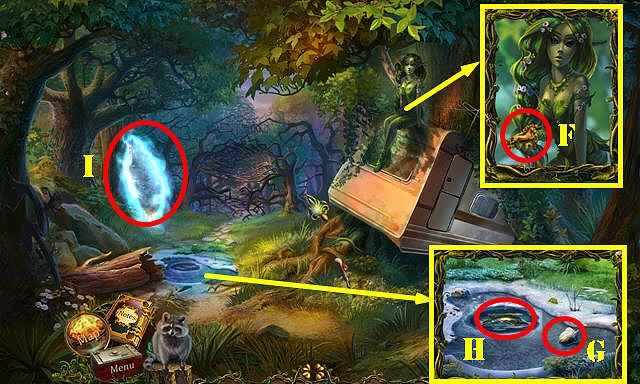 Follow our crystal clear walkthrough and helpful tricks to get you through the rough spots!
Click the button to download full walkthrough.
Talk to the nymph; take the UNICORN FIGURINE (F).
Take the ACORN (G).
Use the FIRE DRAGON on the ice; take the HORN PIECE (H).
Go through the portal (I).
Take the SPADE and BUCKET (J).
Walk down.
Use the SPADE on the ground; take the WINDOW HANDLE (K).
Go through the portal.
Place the WINDOW HANDLE in the slot (L) to activate a HOP.
Play the HOP.
You receive the TRAILER KEY (M).
Walk down.