Revived Legends: Road of the Kings Walkthrough 7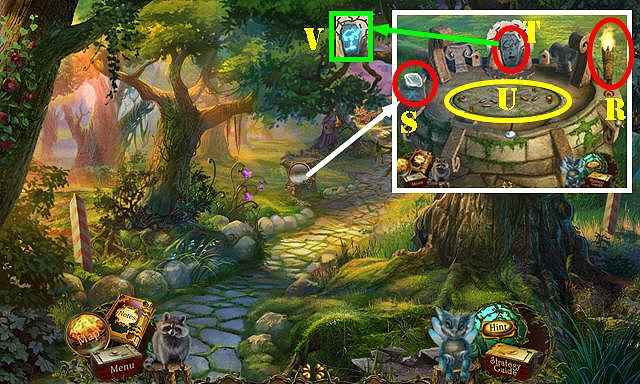 Follow our crystal clear walkthrough and helpful tricks to get you through the rough spots!
Click the button to download full walkthrough.
Put down the BURNING TORCH (R) and the DRY ICE (S).
Place the EMPTY SHRINKING RUNE in the slot (T).
Touch the puzzle (U).
Drag the colored lights from the glowing sphere to the dragon.
Solution (1-4).
Take the CHARGED SHRINKING RUNE (V).
Go forward.
Use the CHARGED SHRINKING RUNE on the tiger (W).
Go forward.
Talk to the Fairy.
Take the GLOVES and Note (X).
Walk down.