Revived Legends: Road of the Kings Walkthrough 3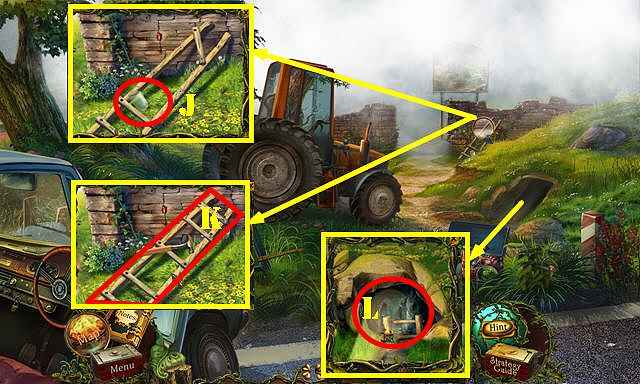 Follow our crystal clear walkthrough and helpful tricks to get you through the rough spots!
Click the button to download full walkthrough.
Take the EMPTY JAR (J).
Place the BOARDS and then the NAILS on the broken ladder (K). Use the HAMMER on the nails and take the LADDER.
Place the FLASHLIGHT in the hole and then put down the LADDER (L).
Go down into the Tomb.
Touch the lantern on the right for a cut scene (not pictured).
Take the EMPTY GROWTH RUNE and the CORNELIUS FIGURINE (M).
Use the EMPTY JAR in the bowl to get the JAR OF WATER (N).