Revived Legends: Road of the Kings Walkthrough 10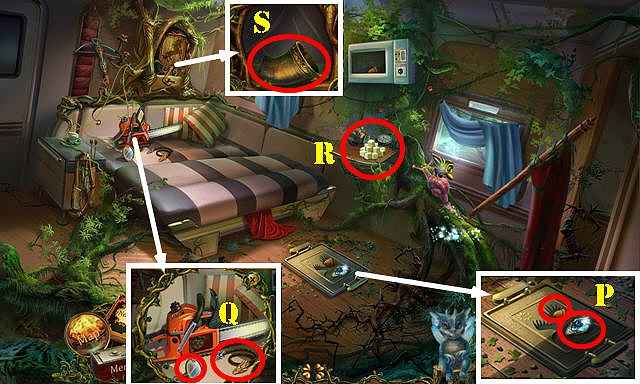 Follow our crystal clear walkthrough and helpful tricks to get you through the rough spots!
Click the button to download full walkthrough.
Use the TRAILER KEY in the lock; turn the key (N) and pull the handle (O).
Enter the Trailer.
Take the Shard and the ACORN 2/4 (P).
Take the CLAMPS and MIRROR (Q).
Grab the SUGAR (R).
Place the UNICORN FIGURINE in the slot; take the HORN PIECE (S).
Walk down.
Put down the SUGAR; take the DECORATION PIECE (T).
Go to the Gas Station.
Place the MIRROR in the frame (U); go through the hole.