Redemption Cemetery: One Foot in the Grave Collector's Edition Review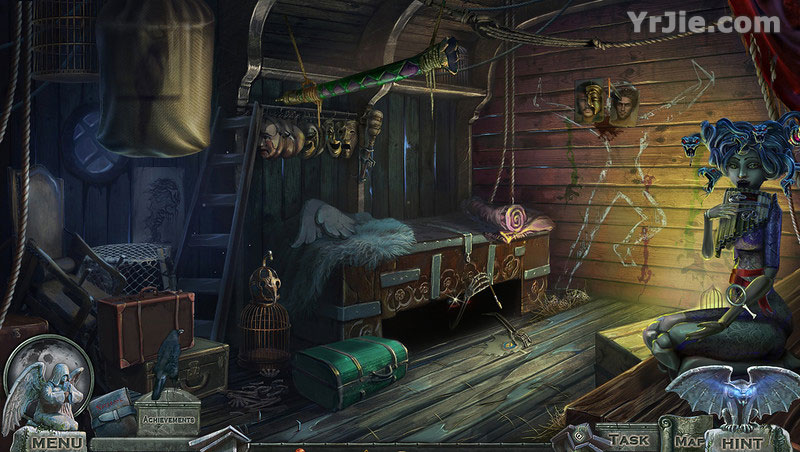 For some the puzzles might seem very easy but I am guessing that most gamers enjoy puzzles that are not "rip your hair out" difficult. In terms of entertainment and relaxation, this game delivers just what you need! I always love the Egyptian themed graphics, and the storyline that goes with it. The Collector's Edition is also quite rewarding, it includes a strategy guide, wallpapers, concept art, a screensaver, soundtracks, achievements, collectibles, morphing objects, and a secret room.
Music: Fits the game just right. This time it doesn't get outright booming. Oh, and if you just don't like HOPS, you can always switch to a mini game to help complete the scenes. All in all, Redemption Cemetery: One Foot in the Grave is a good game. Not an amazing one. what I like is a good balance between slightly more challenging gameplay elements and easier ones.
In my opinion, seek and enjoy! Voices are age and character appropriate, with emotion for a change. This Collector's Edition has 15 Morphing Objects within the HOP's, 9 Concept Art pictures, p Dev pictures, 9 Wallpapers, 11 Music Soundtracks, 14 Videos, a Souvenir Room, 18 Achievements to earn, 15 replayable Hidden Object Scenes, 20 replayable Mini Games, Collectible Characters, a built in Strategy Guide and a Bonus Adventure, enjoy! The Mini Games are very doable, most are of good length and entertaining.
The CE version of the game is rather light on extra content although there are morphing objects and some fairly "in your face" collectibles to find. Puzzles are simple and don't take any brain power to complete, but done well. My reviews are based only on what I happen to enjoy in gaming and you might like something different so, as always, please try the demo to see if you might enjoy this amazing game. You have an interactive, transporter type map to help you move quickly between locales.
As always, try if out for yourself and see what you think. I really got into the story when the demo ended. There is usually a puzzle, sometimes two, to solve. The Mini Games are in abundance. This game has fairly nice graphics, but could be a bit clearer.
I think all levels of players will find this one fun for one reason or another. For the experienced player, this game doesn't hold much of a challenge. They were creative. Game development team did a brilliant job getting the player to feel involved with the story and connected to the protagonist.
I don't like to give too much detail about the specific HOPS or puzzles because it is far more fun to discover for yourself what a game holds in store for you. Each game in this series has a little different story line and they have all been interesting. The puzzles are more challenging, and they are smartly integrated into the storyline. I found this game surprisingly fun and interesting.
The sound doesn't manage to match the top quality of the graphics, unfortunately.

(FREE trial version)