Redemption Cemetery: Bitter Frost Walkthrough 5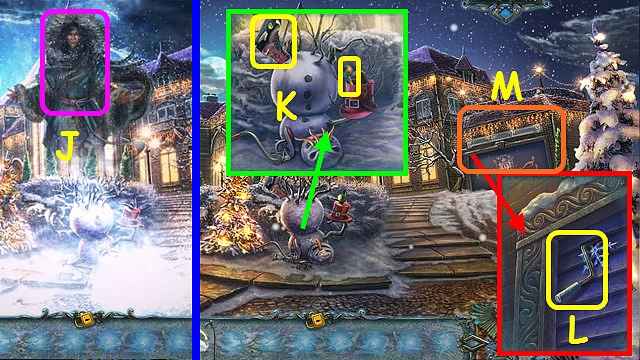 Follow our crystal clear walkthrough and helpful tricks to get you through the rough spots!
Click the button to download full walkthrough.
Talk to Wenonah (J).
Take the 1st SKATE and the MARACA (K).
Take the JACK HANDLE (L).
Select the garage (M).
Play the HOP (N).
Restore the pieces to earn the BLANKET (O).
Walk to the left.
Take the 2nd SKATE (P).
Use the JACK HANDLE on the jack (Q).
Combine the 2 SKATES in your inventory to make the SKATES; use the SKATES on the ice (R).