Redemption Cemetery: Bitter Frost Walkthrough 3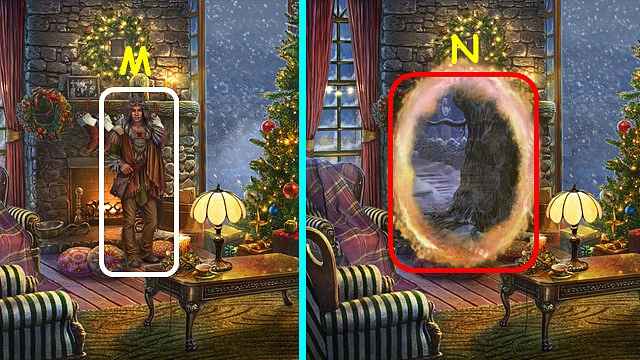 Follow our crystal clear walkthrough and helpful tricks to get you through the rough spots!
Click the button to download full walkthrough.
Talk to the strange man (M).
Enter the portal (N).
Pet the owl (O).
Enter the tree (P).
Talk to Koturi to receive the MAGIC FEATHER (Q).
Place the PHOTO ALBUM on the stand; open it and select the pages (R).
Find a path through the photos using only the number of female and male photos shown at the top (S).
Select the photos to form the path (T).
You earn the GIRL'S PHOTO.
Walk down and right.