Redemption Cemetery: Bitter Frost Walkthrough 14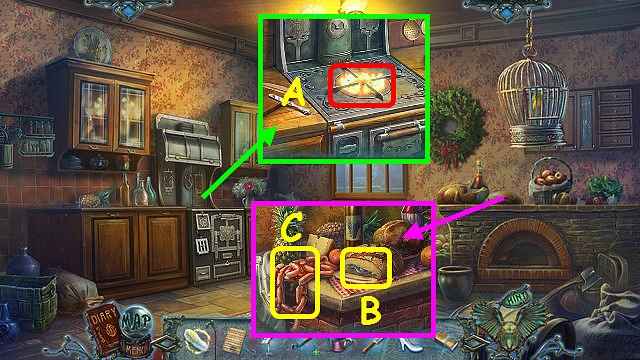 Follow our crystal clear walkthrough and helpful tricks to get you through the rough spots!
Click the button to download full walkthrough.
Use the MATCHES to light the stove (A).
Cut the bread with the KNIFE and take the TREBLE CLEF (B).
Use the KNIFE to take a SAUSAGE (C).
Walk down.
Swap the SAUSAGE for the MOUSE (D).
Select the gifts under the tree (E).
Play the HOP (F).
Open the gift and take the 1/4 SNOWFLAKE (G).
Walk up the stairs.