Queen's Tales: The Beast and the Nightingale Walkthrough 12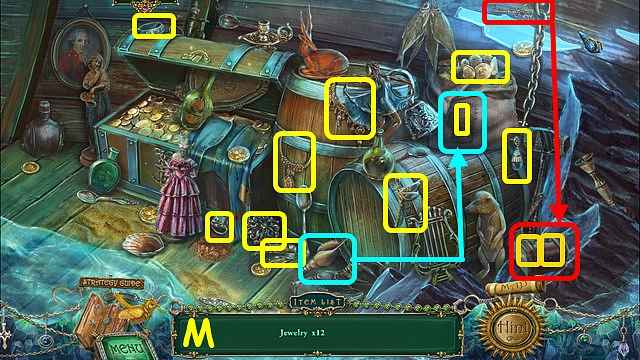 Follow our crystal clear walkthrough and helpful tricks to get you through the rough spots!
Click the button to download full walkthrough.
Play the HOP to receive the 2/2 DRAGONFLY HALF (M).
Walk down.
Take the BUTTERFLY (N).
Walk down.
Use the BUTTERFLY on the sphere (O).
Place the 2 DRAGONFLY HALVES on the box; take the DIRTY VIAL (P).
Place the TREE on the orb; open it and take the SHOVEL (Q).
Use the SHOVEL to take the SAPLING (R).
Travel to the shipwreck.