Queen's Tales: The Beast and the Nightingale Walkthrough 10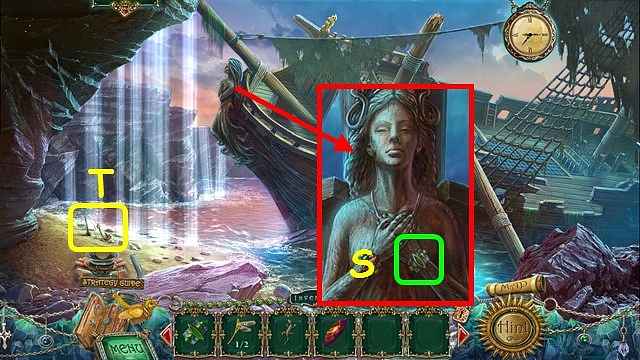 Follow our crystal clear walkthrough and helpful tricks to get you through the rough spots!
Click the button to download full walkthrough.
Place the BRACELET on the figurehead, and then place the RUBY on the bracelet (S).
Take the HOOK (T).
Walk down.
Use the HOOK to take the CLAW (U).
Walk to the right.
Place the CLAW on the figurehead (V).
Take the MAGIC FAN (W).
Walk down twice.
Place the MAGIC FAN on the flower (A).
Take LITTLE JOHNNY and the FEATHER (B).
Walk forward.