Punished Talents: Seven Muses Walkthrough 6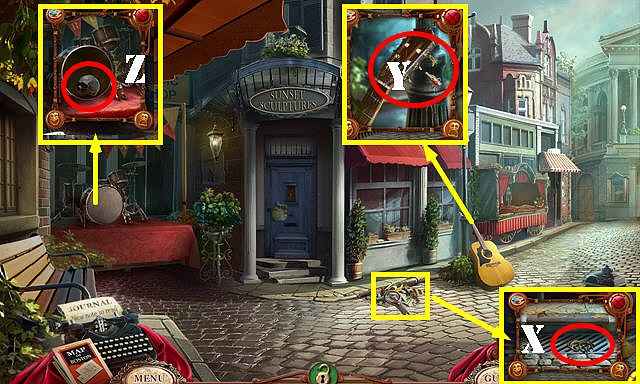 Follow our crystal clear walkthrough and helpful tricks to get you through the rough spots!
Click the button to download full walkthrough.
Use the BROOM on the debris; take the ZEBRA FIGURINE (X).
Place the GUITAR PEG on the guitar; turn the peg twice and take the STRINGS (Y).
Use the SCREWDRIVER on the screws and take the SKULL (Z).
Return to the Acting Block.
Place the SKULL in the hand (A) and the VALVE in the slot (B). Turn the valve.
Open the puzzle (C).
Place the weights on the right hooks (D).
Open the grate; take the PUPPET BODY (E).
Enter the Shop.