Punished Talents: Seven Muses Walkthrough 5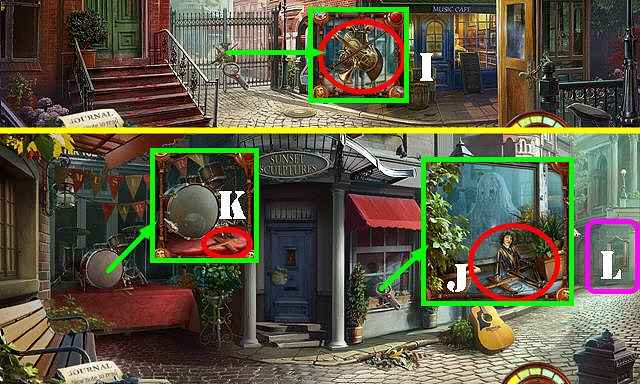 Follow our crystal clear walkthrough and helpful tricks to get you through the rough spots!
Click the button to download full walkthrough.
Place the SHEET MUSIC PART over the other one to activate a puzzle.
Select the keys from 1-12. Take the KEYBOARD (H).
Walk down.
Place the BOW and the KEYBOARD on the gate; go through the gate (I).
Look at the window; take the PUPPET (J).
Take the OPERATING CROSS (K).
Head to the Acting Block (L).
Take the MATCHES (M) and TRAGEDY MASK (N).
Enter the Shop (O).
Take the SCREWDRIVER (P), GUITAR PEG (Q), and BROOM (R).
Untie the rope (S); take the BAG OF PLASTER (T).
Move the ladder twice (U); use the MATCHES on the lantern (V); take the PUPPET and the VALVE (W).
Walk down twice.