Punished Talents: Seven Muses Walkthrough 2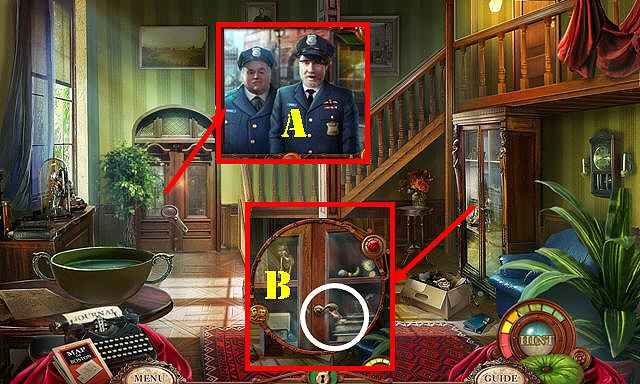 Follow our crystal clear walkthrough and helpful tricks to get you through the rough spots!
Click the button to download full walkthrough.
Open the door to talk to the officers (A).
Pull the handle (B) to activate a HOP.
Play the HOP.
You receive the WARDROBE HANDLE (C).
Place the WARDROBE HANDLE on the wardrobe and pull it; take the FERRET TOY and COIN 1/4 (D).
Give the FERRET TOY to the ferret; take the OFFICE KEY (E).
Use the OFFICE KEY in the lock (F); turn the key and go through the door.
Touch anywhere on the scene.
Take the 2 Notes (G and H).
Take the EARPIECE (I) and GLUE (J).
Place the EARPIECE on the phone and then answer it (K).
Walk down and go out the door.