Punished Talents: Seven Muses Walkthrough 16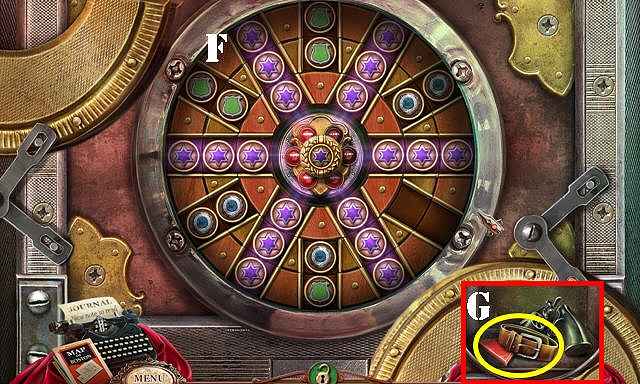 Follow our crystal clear walkthrough and helpful tricks to get you through the rough spots!
Click the button to download full walkthrough.
Place the purple stars in the right spots by rotating the rings into place.
Please look at the screenshot for the final image (F).
Take the BELT and the PUZZLE PART 2/3 (G).
Return to the Art Gallery.
Place the BELT on the curtains (H) to activate a HOP.
Play the HOP.
You receive the FIREFIGHTER SYMBOL (I).
Walk down twice.