Punished Talents: Seven Muses Walkthrough 14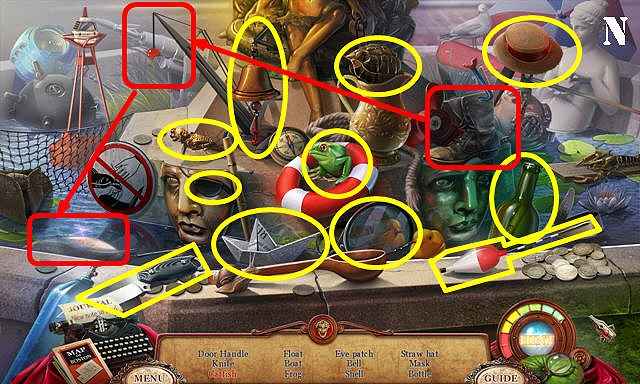 Follow our crystal clear walkthrough and helpful tricks to get you through the rough spots!
Click the button to download full walkthrough.
Play the HOP.
You receive the GALLERY DOOR HANDLE (N).
Place the GALLERY DOOR HANDLE on the door (O); enter the Art Gallery.
Take the Note (P).
Cut the chair with the PENKNIFE; take the AMBER, PUZZLE PART 1/3 and DOOR KNOCKER (Q).
Walk down twice.
Place the DOOR KNOCKER on the door; knock on it and go through the door (R).
Talk to the detective; take the CARD-FILE KEY (S).
Give the STEAK to the ferret to receive LUCY (T).
Take the Note (U).
Walk down twice.