Phantasmat: Mournful Loch Collector's Edition Review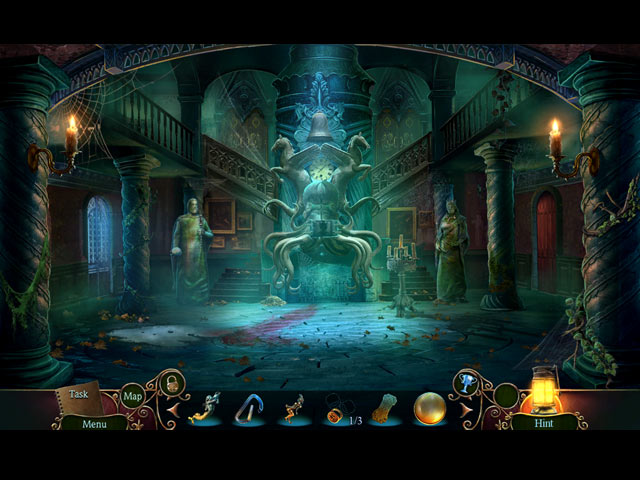 Read on to find out in my Phantasmat: Mournful Loch review how I felt playing the game and what's my opinion on it.
Each game in this series has a little different story line and they have all been interesting. I've been a fan of the Phantasmat: Mournful Loch series and really enjoyed the games in the series.
The puzzles are more challenging, and they are smartly integrated into the storyline. I am playing these games to relax and for their entertainment value so I don't want to be stressed to much with puzzles I can't solve. For some the puzzles might seem very easy but I am guessing that most gamers enjoy puzzles that are not "rip your hair out" difficult.
Graphics are really nice in this game, though, just like the animations. The Hidden Object Scenes are well done, again the devs have done a nice job of keeping the items true to the period of time. what I like is a good balance between slightly more challenging gameplay elements and easier ones. There are some different gameplay features with many puzzles that I find enjoyable to solve.
There is usually a puzzle, sometimes two, to solve. The Mini Games are in abundance. If you prefer the CE version of games the Phantasmat: Mournful Loch has collectibles, artifacts and morphing objects to be found. The CE version of the game is rather light on extra content although there are morphing objects and some fairly "in your face" collectibles to find.
You have an interactive, transporter type map to help you move quickly between locales. The game flowed quite well and is very easy to follow. Music wise, carries the mood of the game very well. The production team did a great job with the sights and sounds.
Phantasmat: Mournful Loch has a great story, cute hidden object scenes, fun puzzles! I found this game surprisingly fun and interesting. There was never a moment of boredom playing the game. It is certainly on my buy list.
I Love this game and find it to be the perfect way to spend a rainy Saturday morning, in fact I had to pull myself away to finish my housework.

(FREE trial version)