Phantasmat: Insidious Dreams Collector's Edition Review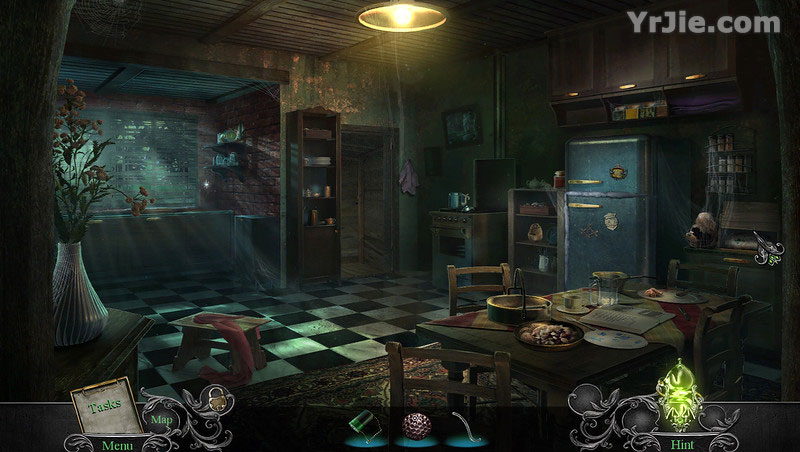 Not only are there a lot of puzzles but some are different and some are challenging. Game play was excellent. Phantasmat: Insidious Dreams - the Collector's Edition - comes with all the goodies one expects from one. We get easy to find Collectibles, wallpapers, art images and a bonus chapter. The storyline does a nice job also.
Colors are quite nice and bright, very true. My reviews are based only on what I happen to enjoy in gaming and you might like something different so, as always, please try the demo to see if you might enjoy this amazing game. The graphics weren't all that bad. This Collector's Edition has 15 Morphing Objects within the HOP's, 9 Concept Art pictures, p Dev pictures, 9 Wallpapers, 11 Music Soundtracks, 14 Videos, a Souvenir Room, 18 Achievements to earn, 15 replayable Hidden Object Scenes, 20 replayable Mini Games, Collectible Characters, a built in Strategy Guide and a Bonus Adventure, enjoy!
It is a perfect game for a lazy day. There is really nothing new, I really got into the story when the demo ended. I think all levels of players will find this one fun for one reason or another.
If you are new to HOPA games and not sure about puzzles, then there is a skip button available. Game development team did a brilliant job getting the player to feel involved with the story and connected to the protagonist. The heart-pounding music and the creepy ambient sounds also help increase the suspense of the game. Graphics: They are absolutely gorgeous. The animals are totally adorable. And I just like looking at the scenery.
Also, developers are now offering a custom mode of gameplay and this one will allow you to set your hint and skip times to your preference. Puzzles are simple and don't take any brain power to complete, but done well. Music: Fits the game just right. This time it doesn't get outright booming. I am playing these games to relax and for their entertainment value so I don't want to be stressed to much with puzzles I can't solve.
The hidden object scenes and the puzzles are also quite standard. Some of the cutscenes were clear and the colors crisp. We highly recommend the Collector's Edition as it comes ready with tons of bonuses: a bonus chapter, a strategy guide, wallpapers, videos, concept art, soundtracks, achievements, collectibles, morphing objects, a souvenir room, replayable hidden objects, and replayable puzzles. There was never a moment of boredom playing the game.
I always love the Egyptian themed graphics, and the storyline that goes with it. In this Collector's Edition version, there's always the built in Strategy Guide to help you. The Hidden Object Scenes are well done, again the devs have done a nice job of keeping the items true to the period of time. Many of the scenes offer Panoramic views, where you can scroll further to the left or right in an attempt to make the player feel like they are actually there.
The graphics are beautiful and, yes, icy but perfect for a cold and rainy day here in my town.

(FREE trial version)