Order of the Light: The Deathly Artisan Walkthrough 4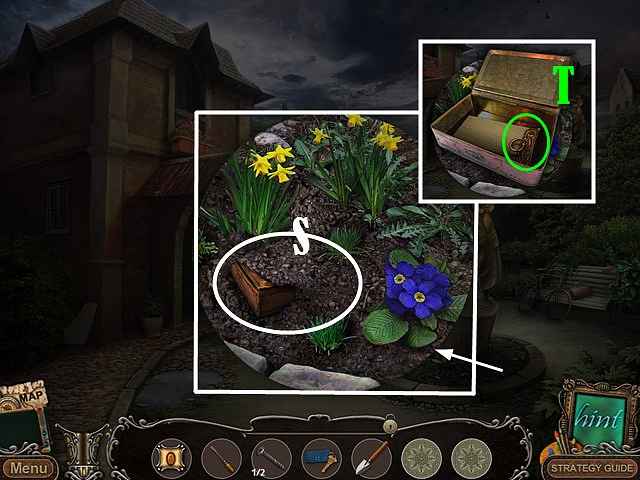 Follow our crystal clear walkthrough and helpful tricks to get you through the rough spots!
Click the button to download full walkthrough.
Return to Monument Square.
Dig three times with the HAND SPADE (S).
Read the note. Take the DRAWER HANDLE (T).
Return to the Hotel Lobby. Go forward.
Enter the code 560 on the briefcase (U).
Take the GHOST CATCHER (V) to add to your tool bar. Pick up the SHIELD (W) to start the dialogue.
Take the SCREW (X). Place the DRAWER HANDLE and SCREWS (Y). Use the SCREWDRIVER.
Grab the HANDKERCHIEF (Z) and the FEATHER EMBLEM beneath it.
Use the Ghost Catcher on the sink (A). Select the ghost when it is in the crosshairs to capture it.
Use the Ghost Catcher in the Hotel Lobby (B), the North Gate (C), and Monument Square (D).
Go forward.