Off the Record: The Italian Affair Walkthrough 8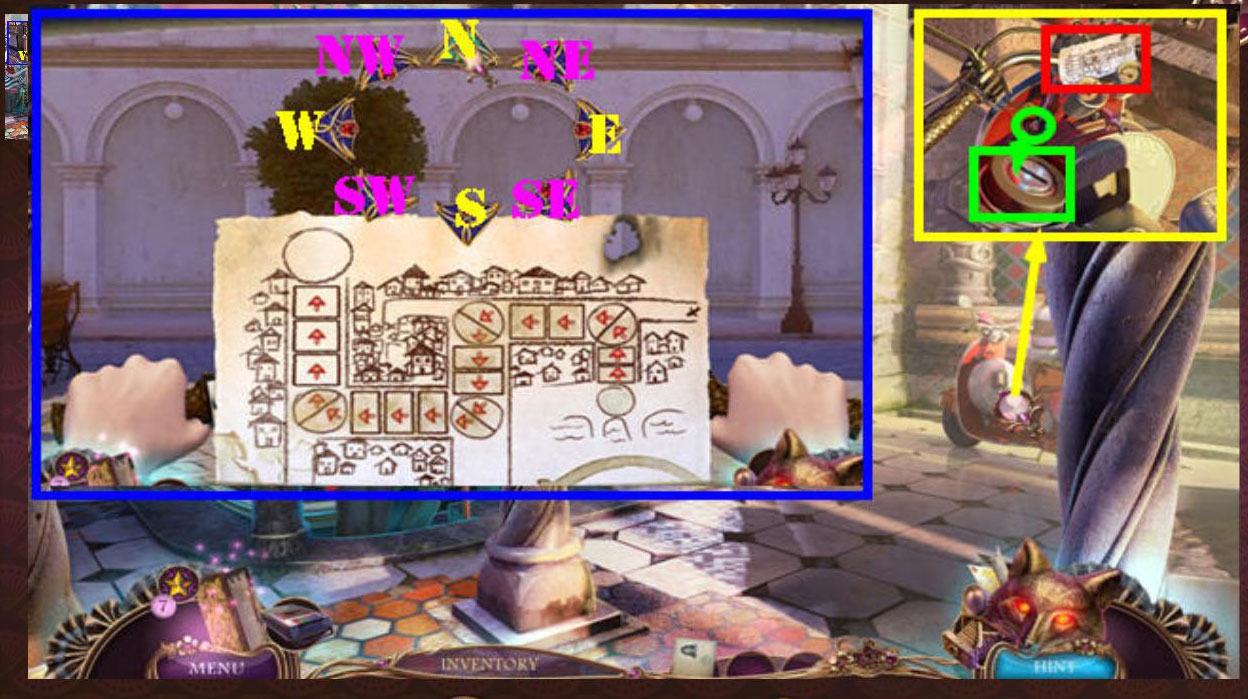 Follow our crystal clear walkthrough and helpful tricks to get you through the rough spots!
Click the button to download full walkthrough.
Place the MAILBOX KNOB, take the PACKAGE (V).
Use the RAZOR BLADE on the package; take the FOX EMBLEM (inventory). Return to the Hotel Lobby.
Place the FOX EMBLEM (W); open the box; read the note and take the SCOOTER KEY (X).
Walk down.
Place the ROUTE TO MUSEUM (red). Use the SCOOTER KEY in the ignition (green).
Follow the steps on the map (W-W-SW-S) (S-S-SW-W) (W-W-W-NW-N) (N-N-N-NE).