Off the Record: The Italian Affair Walkthrough 6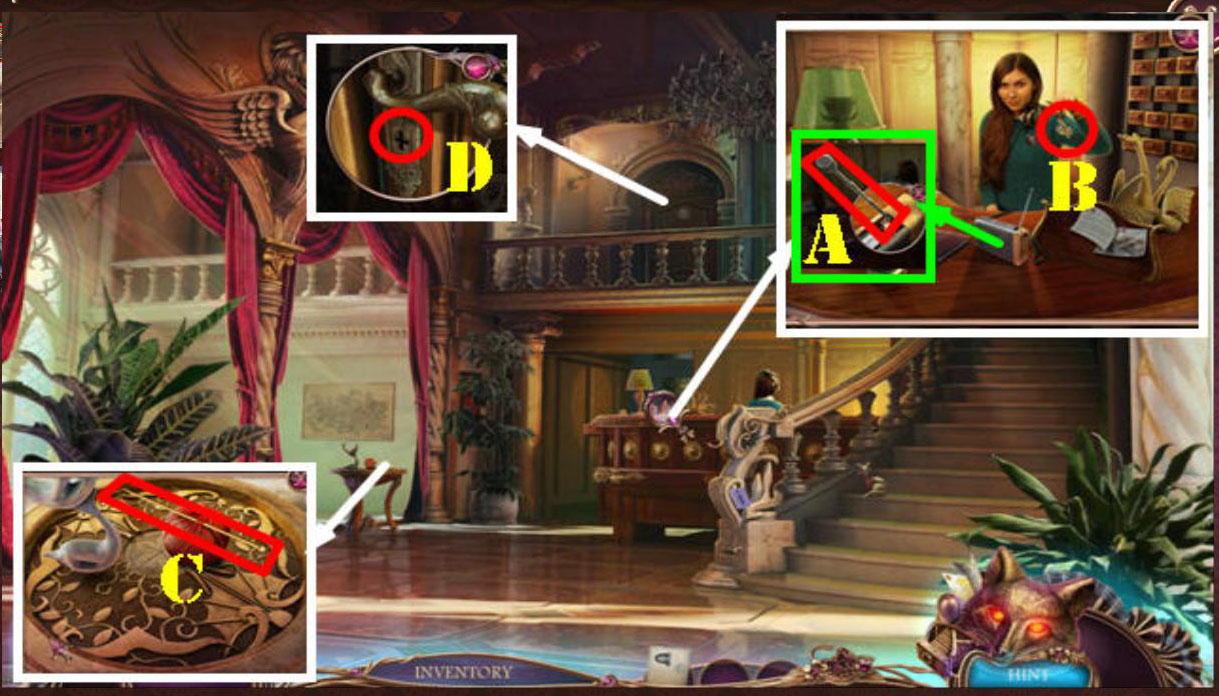 Follow our crystal clear walkthrough and helpful tricks to get you through the rough spots!
Click the button to download full walkthrough.
Use the FISHING GAFF on the mask; take the SAD MASK (T).
Return to the Bridge.
Place the AGONY MASK and SAD MASK (purple). Take the BELL TOWER MINIATURE and HOTEL BUSINESS CARD (U).
Give the HOTEL BUSINESS CARD to the Gondolier (V).
Open the compartment; take the CREST PIECE 2/3 and WOODEN FLOWER PIECE 1/2 (W).
Place the 4 suitcases on the cart (X); push it aside and enter the Hotel Lobby. Touch the antenna (A). Talk to the lady; give her the PRESS PASS and take the ROOM KEY (B).
Take the KNITTING NEEDLE (C) and move the yarn.
Use the ROOM KEY in the lock (D) and pull the handle. Enter the Hotel Room to play a HOP and earn the ROUTE TO MUSEUM.