Off the Record: The Italian Affair Walkthrough 4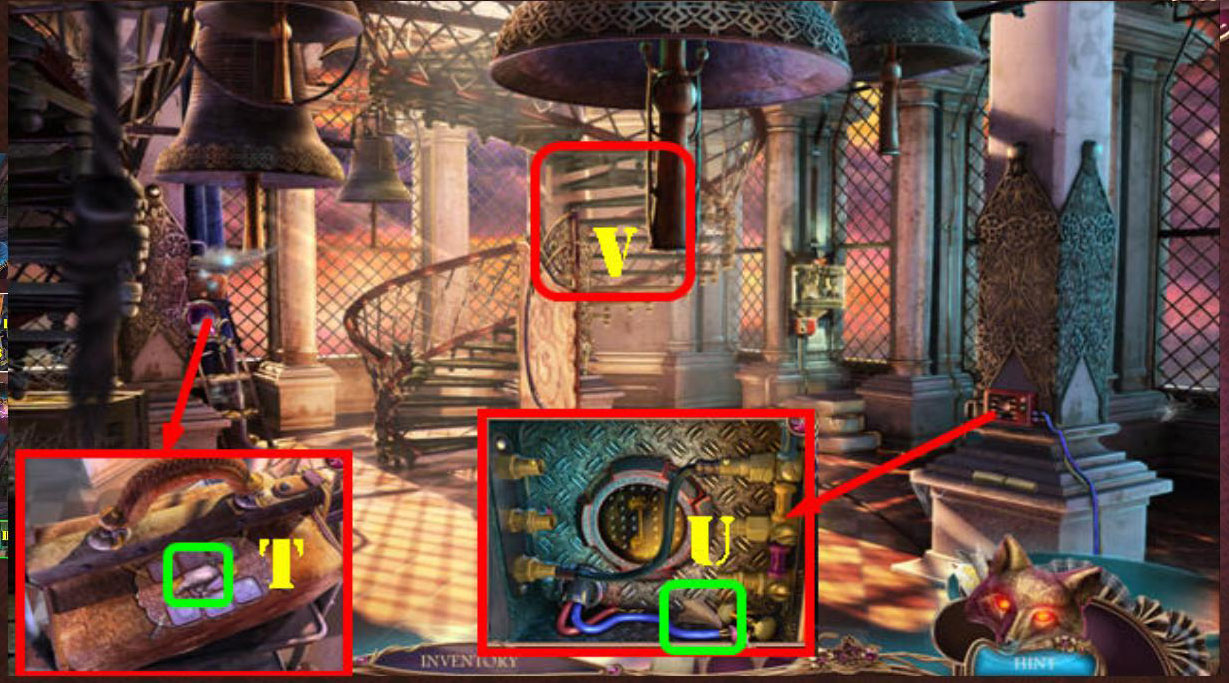 Follow our crystal clear walkthrough and helpful tricks to get you through the rough spots!
Click the button to download full walkthrough.
Take the CREST PIECE 1/3 (T) and LION'S FANG 2/2 (U).
Go to the Observatory (V).
Take the WIRE 2/2 and FEATHER (W). Read the note (X).
Place the 2 LION'S FANGS; take the clue and the ZOOM FILTER (Y). Walk down.
Place the 2 WIRES (A).
Ring the bells: 1-5.
Give the INVITATION NOTE to La Volpe; take the BUTTON (B).
Go to the Observatory.
Play the HOP (C) to receive the Camera.
Place the SUN EMBLEM; take the AGONY MASK (D).
Place the BUTTON and press it (E).