Off the Record: The Italian Affair Walkthrough 3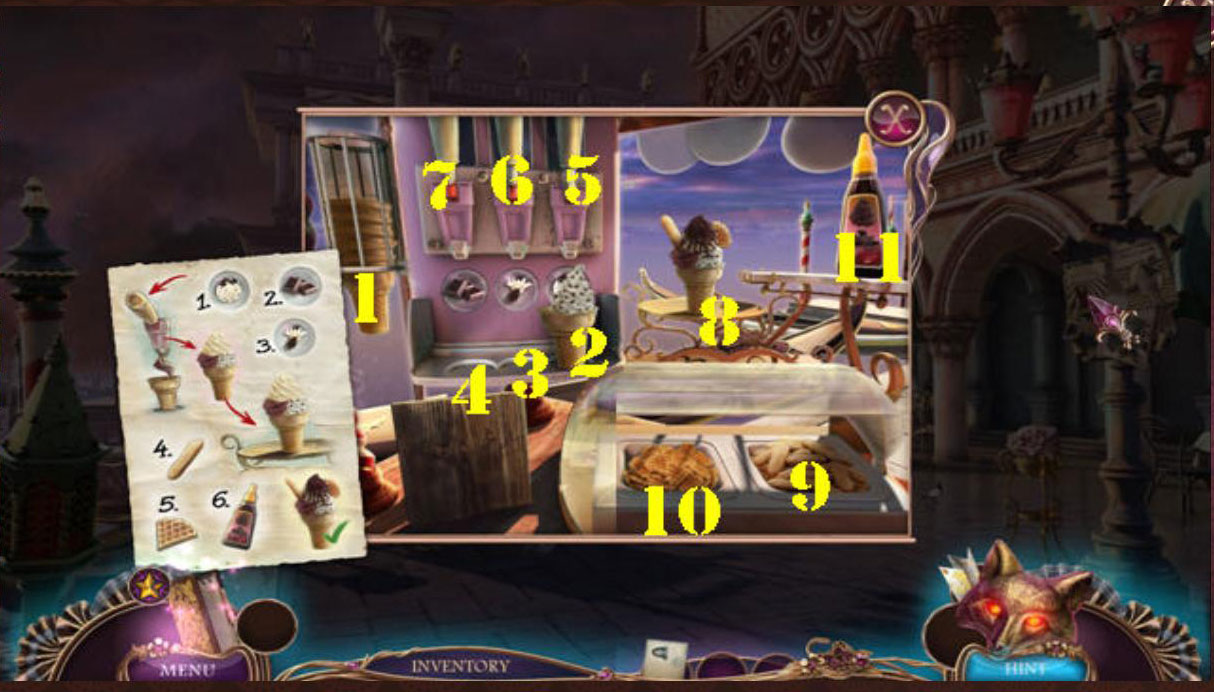 Follow our crystal clear walkthrough and helpful tricks to get you through the rough spots!
Click the button to download full walkthrough.
Talk to the lady; give her the PRESS PASS and SOUVENIR; take the ICE CREAM KEY (L).
Use the ICE CREAM KEY in the lock (M); look at the recipe (Ml).
Follow the recipe: 1-2, 5, 2-4, 7, 4-3, 6, 3~S, 9-8, 10-8, 11 ~8; take the ICE CREAM (S).
Go to St. Mark's Square.
Give the ICE CREAM to the young man; take the BELL TOWER TICKET (N). Clean the lenses with the COTTON BALL; place the BELL TOWER TICKET (O). Solution: P-Qx2-P-Qx3-Px3-Q. Enter the Elevator.
Take the LEATHER POUCH and open it. Place the items as shown (R). Take the LION'S FANG 1/2.
Pull the handle (S). Open the elevator door and exit.