Off the Record: The Italian Affair Walkthrough 2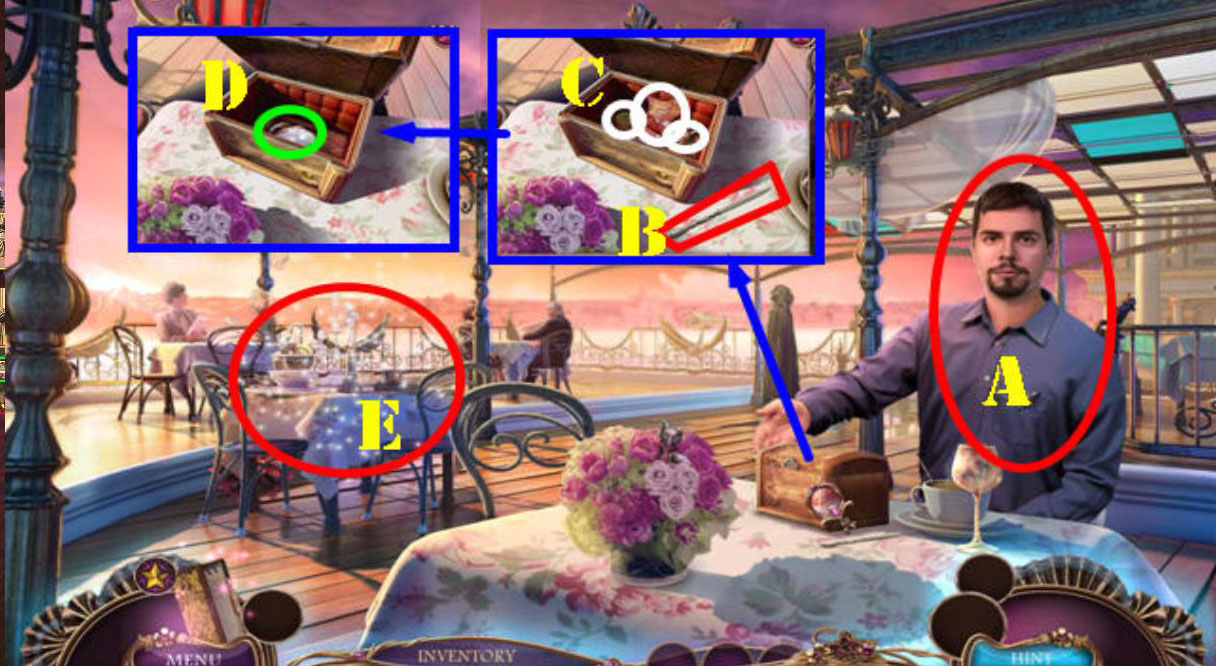 Follow our crystal clear walkthrough and helpful tricks to get you through the rough spots!
Click the button to download full walkthrough.
Talk to the man (A).
Take the KNIFE (B).
Open the box; take the INVITATION NOTE, COIN, and Fox Head (C).
Use the KNIFE on the bottom of the box; take the COTTON BALL and WIRE I /2 (D).
Play the HOP (E) to receive the PRESS PASS.
Go forward.
Talk to the lady.
Take the Map and ROPE (F).
Go to St. Mark's Square (G).
Talk to the young man (H).
Place the COIN (I). Look at the newspaper; take the SUN EMBLEM (T)
Take the SOUVENIR (K); move the grate.
Walk down.