Nightmares from the Deep: The Siren's Call Walkthrough 4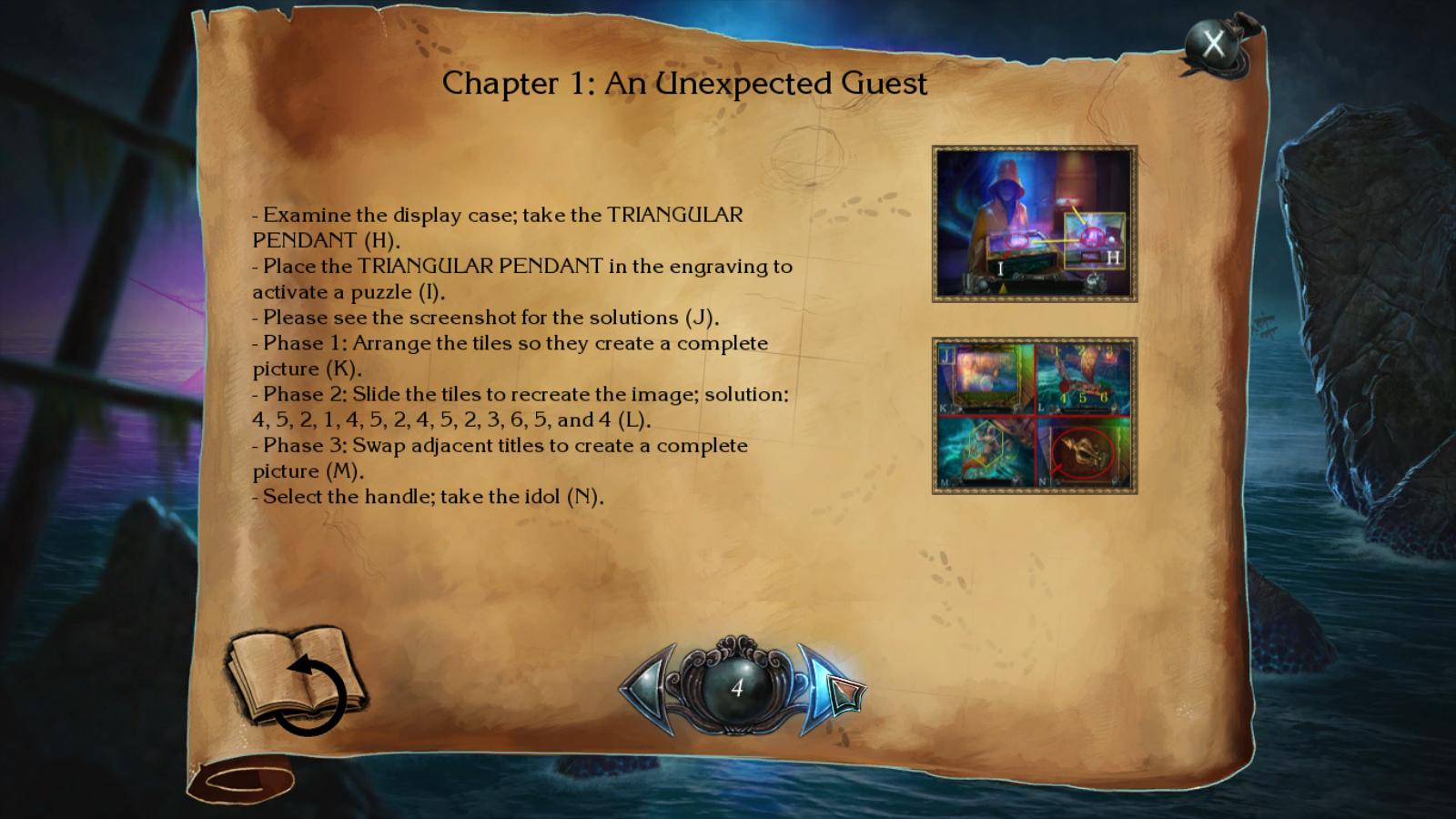 Follow our crystal clear walkthrough and helpful tricks to get you through the rough spots!
Click the button to download full walkthrough.
- Examine the display case; take the TRIANGULAR PENDANT (H).
- Place the TRIANGULAR PENDANT in the engraving to activate a puzzle (I).
- Please see the screenshot for the solutions (J).
- Phase 1: Arrange the tiles so they create a complete picture (K).
- Phase 2: Slide the tiles to recreate the image; solution: 4, 5, 2, 1,4, 5, 2,4, 5, 2, 3, 6, 5, and 4 (L).
- Phase 3: Swap adjacent titles to create a complete picture (M).
- Select the handle; take the idol (N).