Nightmares from the Deep: The Siren's Call Walkthrough 14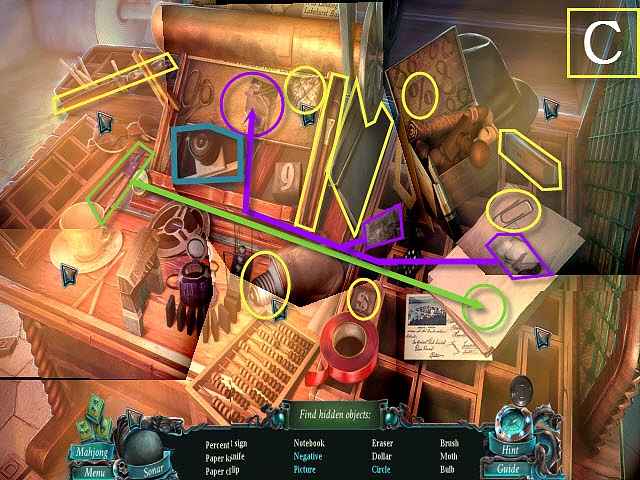 Follow our crystal clear walkthrough and helpful tricks to get you through the rough spots!
Click the button to download full walkthrough.
Play the HOP to receive the LIGHT BULB (C).
Select the light and move the bulb; place the LIGHT BULB in the slot (D).
Examine the furnace and open the door; move the soot and select the toy to receive the 1/3 TOY SOLDIER (E).
Take the COAL (F).
Examine the board; place the PHOTO on it to activate a puzzle (G).
To solve the puzzle, arrange the photographs to form a cohesive image.
Please see the screenshot for the solution (H).
Place the REBEL SYMBOL in the slot (H1).
Walk downstairs to the Hideout.