Nightmares from the Deep: The Siren's Call Walkthrough 12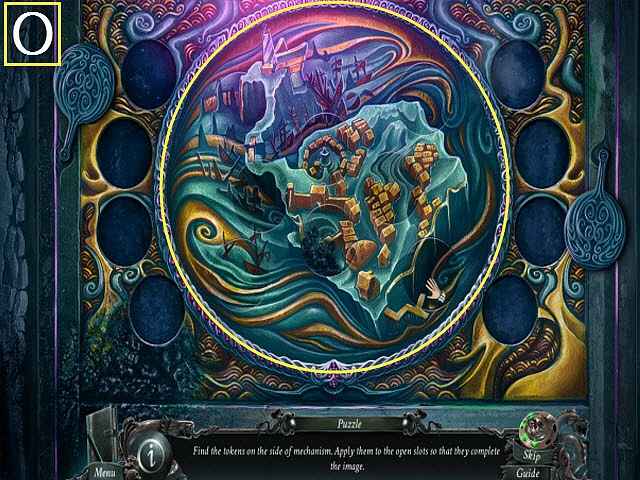 Follow our crystal clear walkthrough and helpful tricks to get you through the rough spots!
Click the button to download full walkthrough.
To solve the puzzle, place the tokens in the correct slots to complete the image.
Please see the screenshot for the solution (O).
Enter the Secret Chamber.
Examine the throne; take the BOTTLE OF RUM (P).
Move the sheet and examine the chest; talk to the goblin (Q).
Return to the Square.
Examine the tavern and select the door; give the sailor the BOTTLE OF RUM (R).
Enter the Tavern; examine the bar to activate a HOP.
Play the HOP to receive the BANANA (S).