Nightmares From The Deep: Davy Jones Walkthrough 9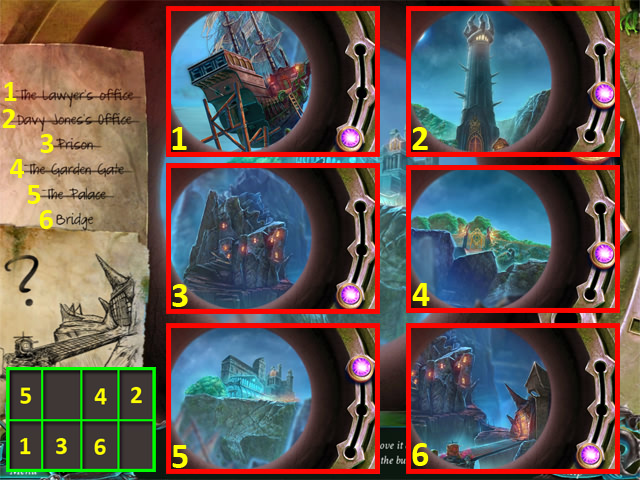 Follow our crystal clear walkthrough and helpful tricks to get you through the rough spots!
Click the button to download full walkthrough.
Find the locations.
Solution (1-6).
A map is added to your toolbar (B).
Select the fragments (purple); take the PURPLE JEWEL (C).
Walk forward (D) to the Bridge.
Take the RUNG 1/2 (E).
Use the SCISSORS on the vines (F); move them and take the RUNG 2/2 (G).
Use the RUNGS on the ladder (H).
Enter the Lawyer's Office (I).