Nightmares From The Deep: Davy Jones Walkthrough 4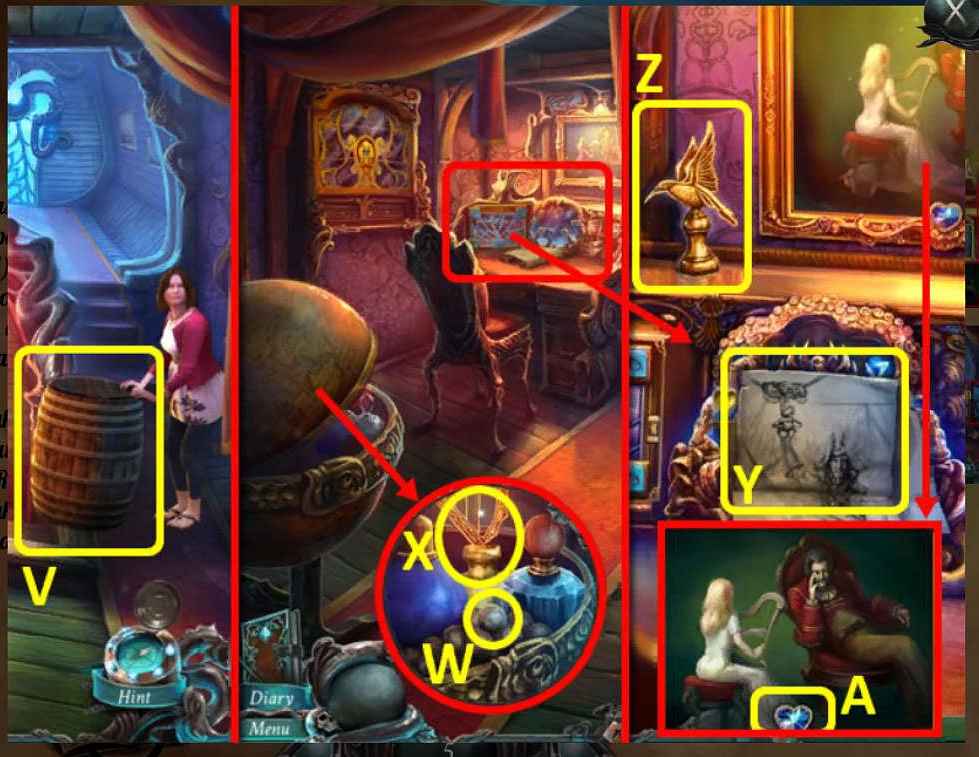 Follow our crystal clear walkthrough and helpful tricks to get you through the rough spots!
Click the button to download full walkthrough.
Push the barrel (V).
Open the globe; grab the BULLET (W) and HARP WEIGHT (X).
Look at the picture (Y); take the BIRD WEIGHT (Z) and HEART 1/3 (a).
Back out
Take the HEART 2/3 (B).
Put the weight (C). HARP WEIGHT and BIRD WEIGHT on the scale (D).
Take the SKULL(C).
Place the SKULL into the space (F) to trigger a puzzle.