Nightmares From The Deep: Davy Jones Walkthrough 12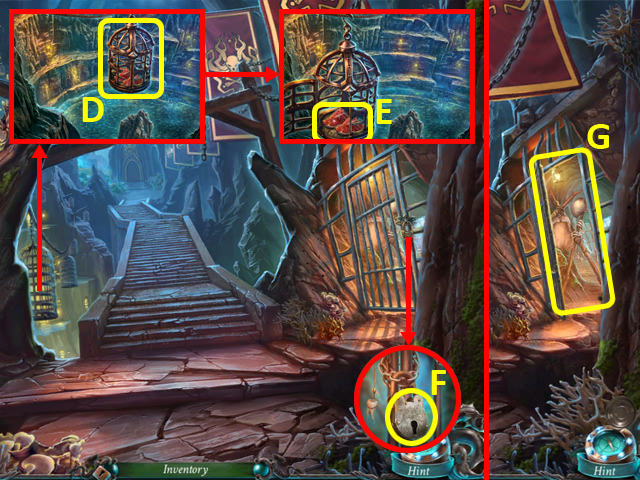 Follow our crystal clear walkthrough and helpful tricks to get you through the rough spots!
Click the button to download full walkthrough.
Use the BOAT HOOK on the cage (D) and open it; take the STEAKS (E).
Unlock the lock (F) with the CELL KEY; enter O'Malley's Cell (G).
Read the parchment (H).
Move the stones (I); read the note. Take the BAG OF SALT (J) and WOODEN CUP (K).
Use the GLOVE on the water (L); take the WEATHERVANE NEEDLE (M).
Move the rock; read the book (N).
Use the WOODEN CUP on the water; receive a CUP OF WATER.
Move the roots (O), then pour the CUP OF WATER into the trough (P); take the CODEX PART (Q).
Return to the Courtyard.
Give the STEAKS to the lizard 3x (R).
Go through the door (S) to access a HOP.