Nightmares From The Deep: Davy Jones Walkthrough 11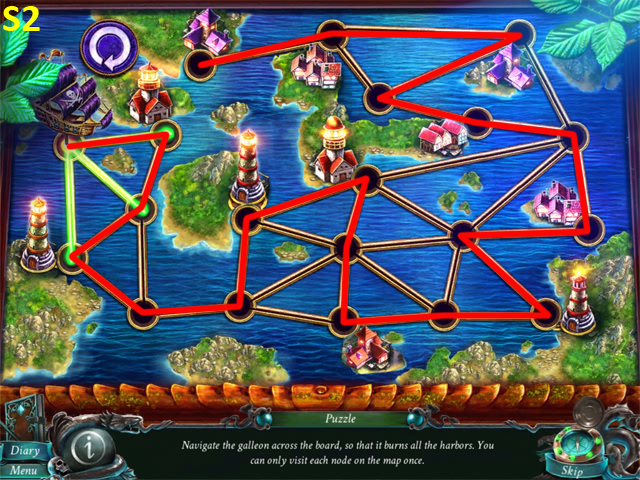 Follow our crystal clear walkthrough and helpful tricks to get you through the rough spots!
Click the button to download full walkthrough.
Move the galleon along the path.
Solution (S2).
Walk forward (T).
Talk to Cory (U).
Walk forward (V).
Grab the GLOVE (W).
Select the BOAT HOOK (X) twice.
Take the DOUBLOON (Y).
Move the lid; take the STEAK (Z).
Move the flowers (A); place the DOUBLOON into the guardian's hand (B) and take the FALLING STAR (C).
Back out.