New York Mysteries: Secrets of the Mafia Walkthrough 8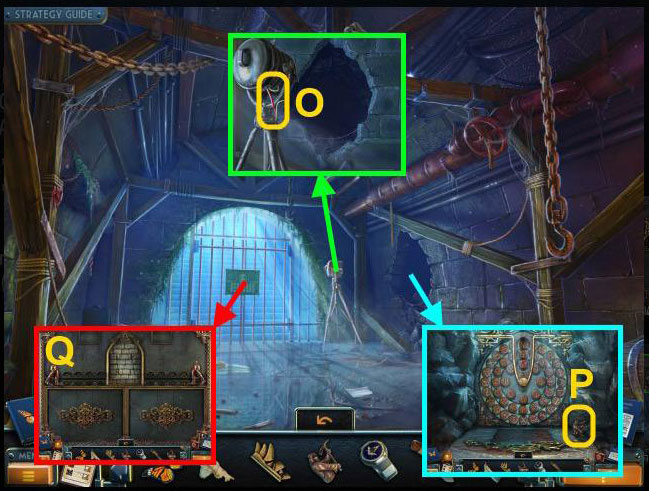 Follow our crystal clear walkthrough and helpful tricks to get you through the rough spots!
Click the button to download full walkthrough.
Use the RUBBER GLOVE on the wires (0).
Take the FIGURINE (P).
Place the 2 FIGURINES on the gate for a mini-game (Q).
Solution (R): A left xA, B right x3, C left x6, A right x2, B right, C left, A right, B left, A left x2, B right x2, C right x6, A right x6, B left x5, C left x2, A left x2, C right x2, A left, B left x2, C right.
Use the SIGNET RING on the synfcol (S).
Walk forward.
Talk to the man (T); you receive the EMPTY BEAKER.
Open the door (U); walk through it.