New York Mysteries: Secrets of the Mafia Walkthrough 6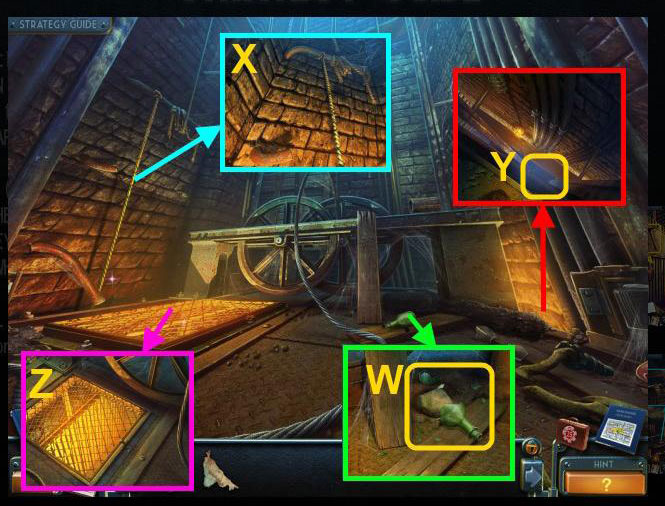 Follow our crystal clear walkthrough and helpful tricks to get you through the rough spots!
Click the button to download full walkthrough.
Break the bottle on the rock; take the BROKEN BOTTLE (W).
Use the BROKEN BOTTLE on the rope (X); you receive the LASSO. Use the LASSO to take the CROWBAR (Y).
Use the CROWBAR to open the grate (Z).
Go down.
Take the PICK (A).
Take the COGWHEEL (B).
Take the SYDNEY OPERA HOUSE FIGURINE (C).
Place the COGWHEEL on the mechanism (D); turn the crank.
Walk forward.
Take the MODEL SHIP (E).
Use the PICK on the stone (F).
Walk left.