Nevertales: The Beauty Within Walkthrough 6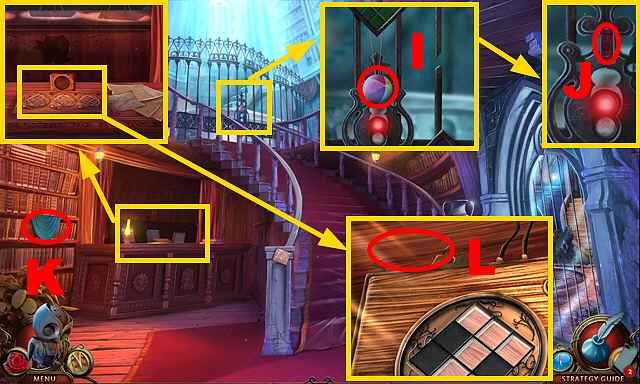 Follow our crystal clear walkthrough and helpful tricks to get you through the rough spots!
Click the button to download full walkthrough.
Take the TOY BALL (I); take the CIRCUIT PART (J).
Remove the blanket (K).
Put down the CIRCUIT PART (L).
Play the mini-game.
Solution: (M).
Rotate the elements with the buttons (blue).
Collect the 7 fragments (purple); take the PHARAOH MASK (N).
Enter the Chamber of Whispers.
Take PEARL 1/5 (O).