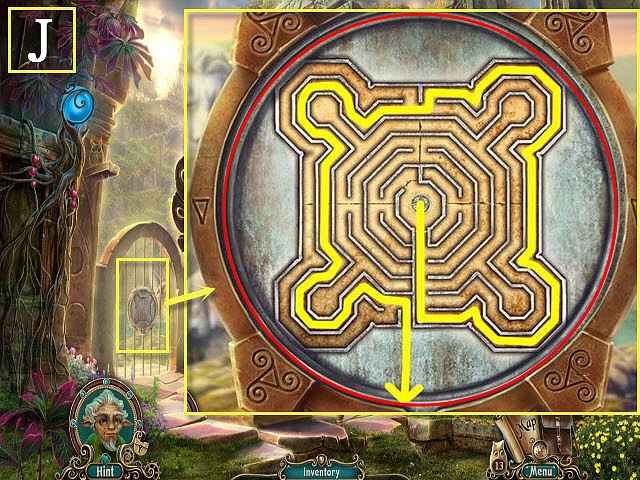 Follow our crystal clear walkthrough and helpful tricks to get you through the rough spots!
Click the button to download full walkthrough.
To solve the mini-game, select the maze and rotate it to guide the ball to the exit.
Please see the screenshot for the solution (J).
Walk left to the Lake.
Use the BIRD WHISTLE with the insects (K).
Take the BOOK: HISTORY (L).
Examine the statue; take the SCEPTER HANDLE (M).
Return to the Mountain Cave.
Examine the gargoyle; place the SCEPTER HANDLE and the SCEPTER BALL in its hand (N).
Take the AURUM SIGN (O) and the GOLDEN HEART (P).
Return to the Courtyard.