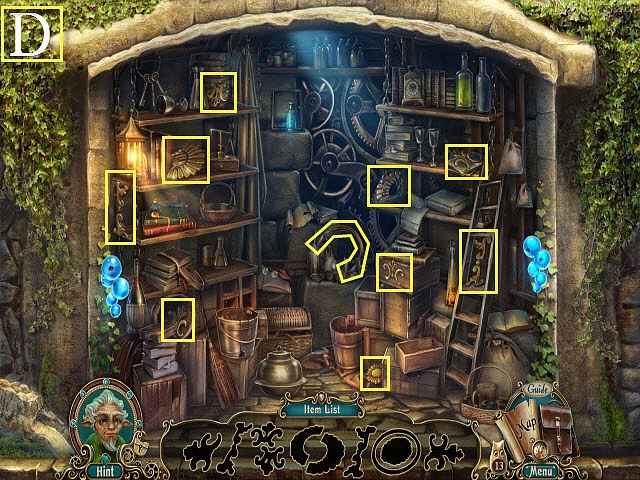 Follow our crystal clear walkthrough and helpful tricks to get you through the rough spots!
Click the button to download full walkthrough.
Play the HOP (D).
You will receive the STUCCO.
Return to the Gnome Village.
Examine the furnace; place the PHOENIX EGG in the nest (E).
You will receive the BIRD WHISTLE.
Walk down and then walk right.
Examine the chest; place the STUCCO in the inlay (F).
Examine the plaque to activate a puzzle (G).
To solve the puzzle, select the arrows to move the tiles so that they complete a whole image.
Please see the screenshot for the solution: 5, 5, 3, 3, 5, 8, 7, 7, 6, 3, and 10 (H).
Take the 3rd MAZE STONE (I).
Return to the Courtyard and examine the gate; place the MAZE STONE, the 2nd MAZE STONE, and the 3rd MAZE STONE on it to activate a mini-game.