Myths of the World: Stolen Spring Walkthrough 9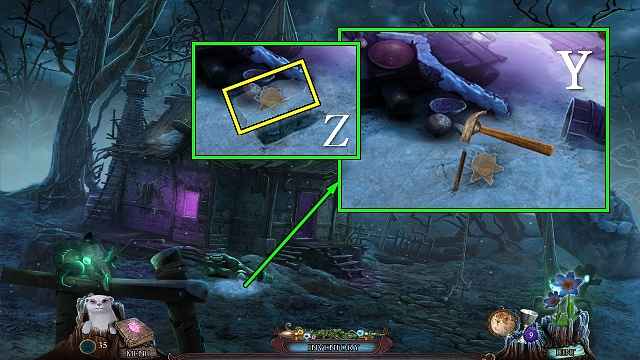 Follow our crystal clear walkthrough and helpful tricks to get you through the rough spots!
Click the button to download full walkthrough.
Break the ice with the SCULPTING SET (Y); take the FROZEN KEY (Z).
Go into the Witch's Hut.
Put the FROZEN KEY in the fire and take out the CAGE KEY with the FIREPLACE TONGS (A).
Open the cage with the CAGE KEY (B); take the MOUSE and TRAP GLUE (C).
Go to the Village Swamp.
Give the TREE BARK to the ermine to receive a CORK.
Put the TRAP GLUE and CORK in the hole in the boat (D).
Cross the water.