Myths of the World: Stolen Spring Walkthrough 7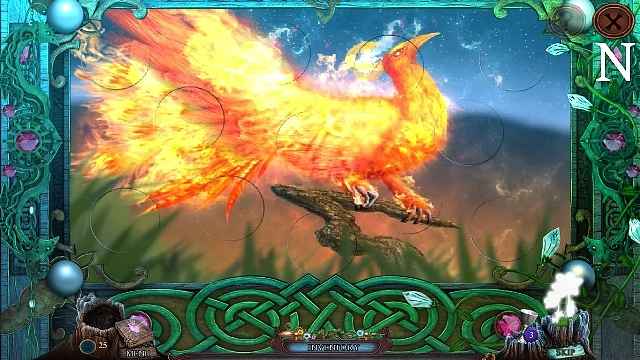 Follow our crystal clear walkthrough and helpful tricks to get you through the rough spots!
Click the button to download full walkthrough.
Swap the tiles around to recreate the image (N).
Go to the Village Swamp.
Take the DUSTER (O).
Use the CARVING KNIFE on the tree trunk and take the TREE BARK (P); take GEMSTONE 4/5 and the EMPTY JAR (Q).
Walk forward.
Cut the rope with the CARVING KNIFE and attach the LONG POLE to the hook to get a LONG HOOK (R).
Clean the chimney with the DUSTER and take the FLINT ROCKS (S).