Myths of the World: Stolen Spring Walkthrough 3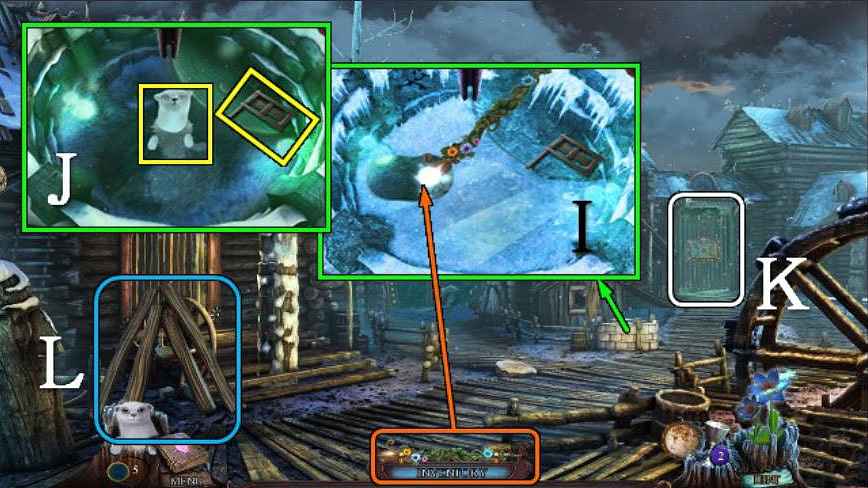 Follow our crystal clear walkthrough and helpful tricks to get you through the rough spots!
Click the button to download full walkthrough.
Play the mini-game (H).
Drag-and-drop the pieces into place.
Walk forward.
Move the Spring Brush over the well until all the ice has melted (I0; take the NOISEMAKER and your pet ermine (J).
Name your ermine.
Inspect the gate (K).
Move all the planks (L).
Play the HOP (M).
You receive the EMPTY CAULDRON.
Go into the Village Longhouse.