Myths of the World: Spirit Wolf Walkthrough 6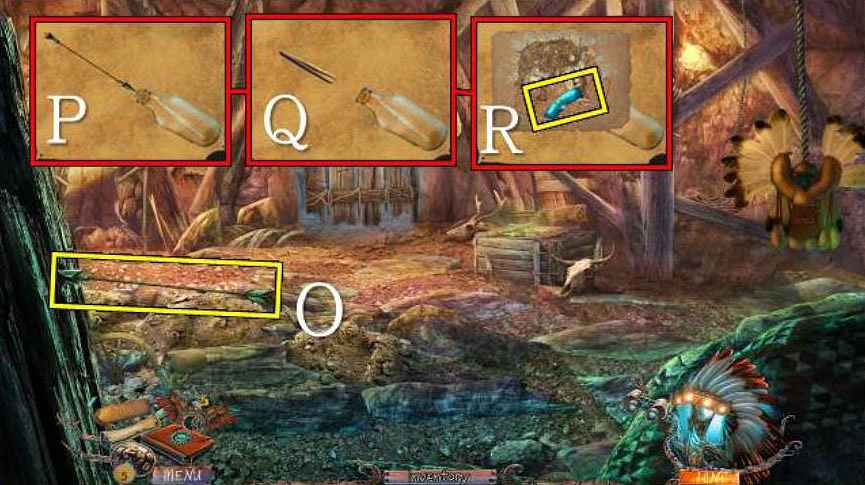 Follow our crystal clear walkthrough and helpful tricks to get you through the rough spots!
Click the button to download full walkthrough.
Take the RATTLE DRUM (1).
Take the CANE (J).
Take the ROCK and MESSAGE IN A BOTTLE (K).
Use the Binoculars on the rock and plav the mini-game as before (L); use the BOOMERANG.
Knock over the boot and take the RED GEM (Ml.
Walk down.
Scare off the bats with the RATTLE DRUM (N).
Walk forward.
Take the ARROW (O).
Access the MESSAGE IN A BOTTLE and remove the cork with the ARROW