Myths of the World: Spirit Wolf Walkthrough 4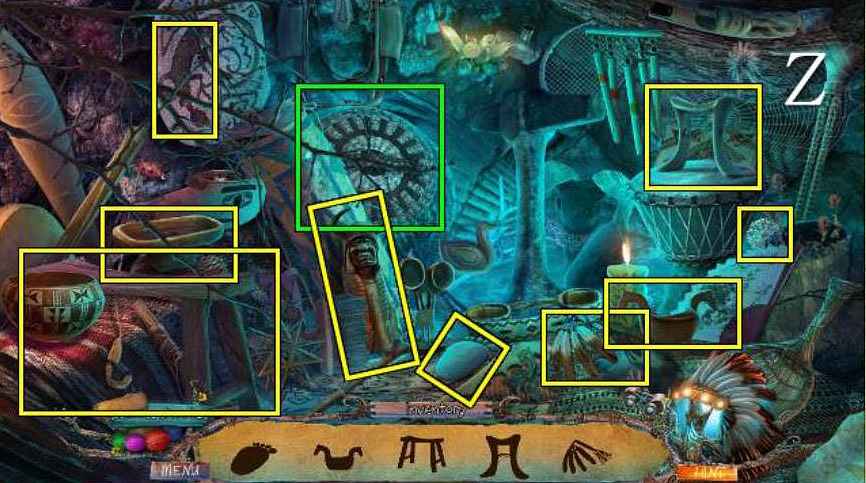 Follow our crystal clear walkthrough and helpful tricks to get you through the rough spots!
Click the button to download full walkthrough.
Use (he Binoculars on (he skull for a mini-game (S).
Focus (he binoculars by moving the arrows until they're all green (T).
Play the mini-game on the gate.
Swap the tiles around to make a complete picture
.

Walk forward.

Move the leaves and take the LEATHER THREAD and PUZZLE PIECES 1/6 (V). Take FLINT 1/2 (W).

Take the DRUMSTICK and DEER TILE .

Break the rock with the PICKAXE (V).

Play the HOP (Z>.

You receive some LEATHER.