Myths of the World: Spirit Wolf Walkthrough 3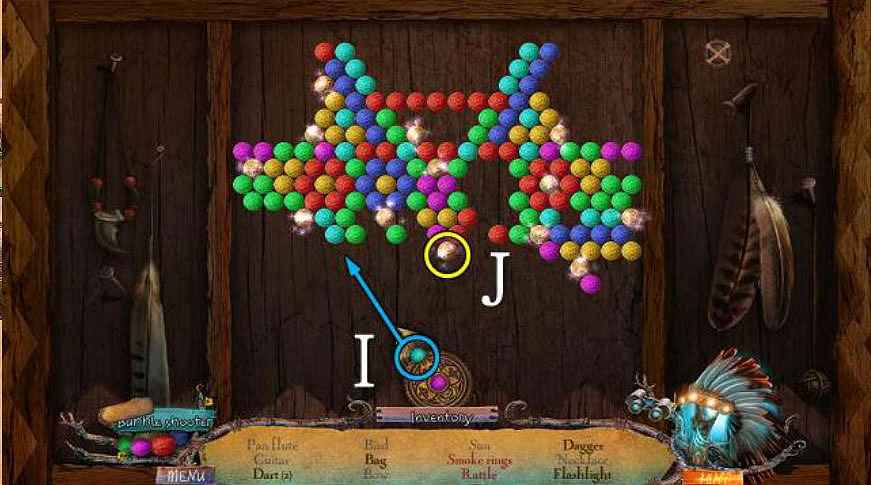 Follow our crystal clear walkthrough and helpful tricks to get you through the rough spots!
Click the button to download full walkthrough.
Instead or HOPS, you can choosc to play bubble shooter games.
Shoot the bubbles to create groups or three or more of the same color (1).
For every gold bubble you remove from the board (JK a HOP item will be removed from the list.
Take the WOODEN FISH < K) and PICKAXE (L).
Access the FLASHLIGHT and put the BATTERIES in it
Light the hole with the FLASHLIGHT WITH BATTERIES; take the WOODEN LIZARD
.

Access your Amulet (O) and put the CROW TILE on it.

Use the Amulet on the symbols and select the three symbols

: put the WOODEN FISH on the totem pole (Q).

Put the WOODEN BEAR PAW and WOODEN LIZARD on the other totem pole (R).